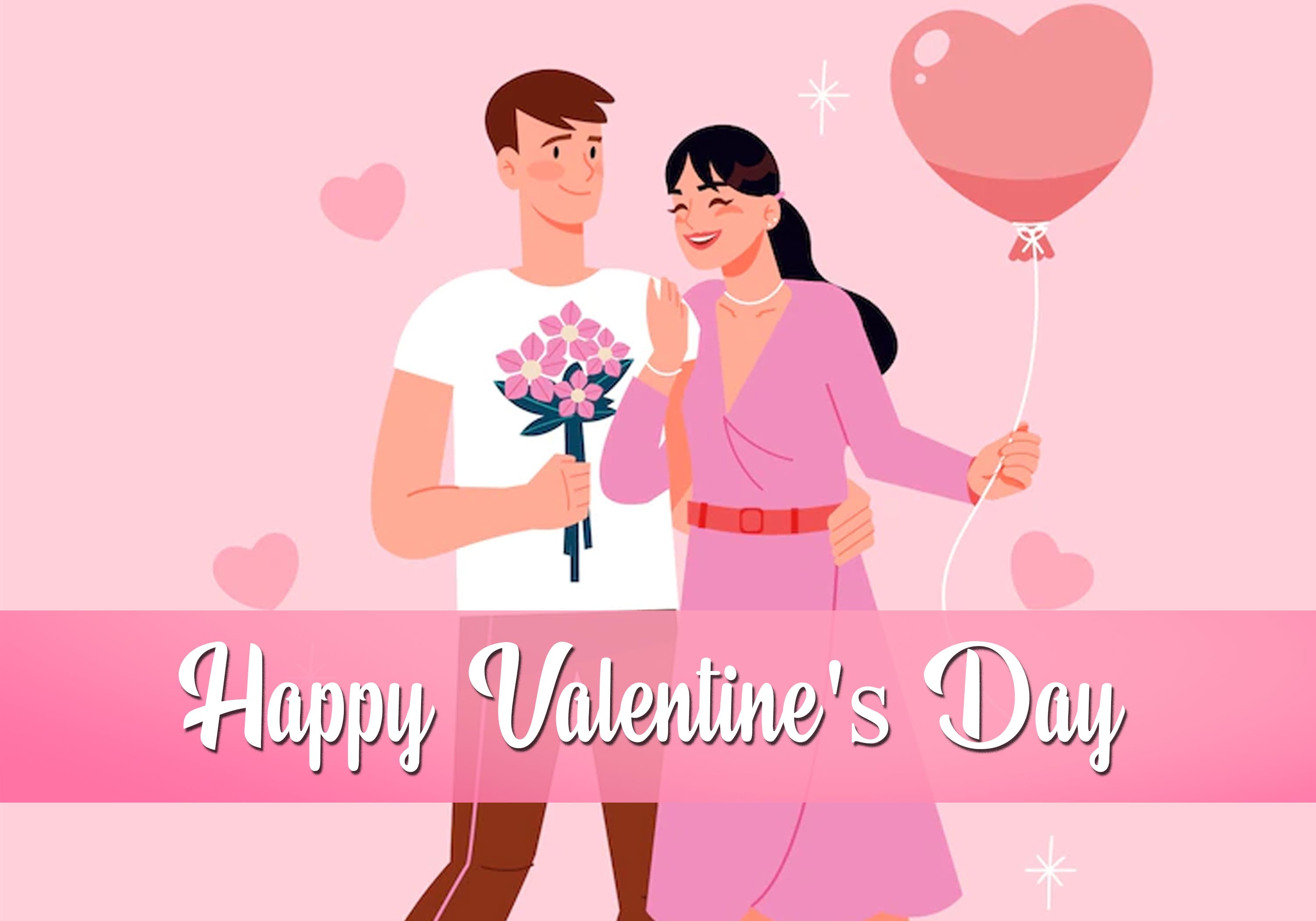 Top 5 Gifts For Valentine's Day Him/ Her

Valentine's Day is a celebration of love, but it need not be limited to romantic relationships. The day of Valentine's Day is the ideal opportunity to express your gratitude to a wide range of significant individuals, including friends, parents, children, and pets. We have selected a range of excellent Valentine's day gifts for him & her in this guide, as well as some suggestions for everyone else on your shopping list.
The Top 5 Gifts For Valentine's Day Him/ Her Are As Follows:
This Valentine's Day, are you celebrating with your partner? We think Valentine's Day is an excellent opportunity to surprise them with something special.
The ideal gift is a 3D Acrylic LED Table Love Lamp, which offers stunning multicolor lighting all over. Using a remote, you can manage the multicolor. This light lamp measures 7 inches in diameter.
The ideal Top 5 Gifts For Valentine's Day Him/ Her present for the love of your life is this optical illusion lamp. On this Valentine's Day, strengthen your relationship.
Price: RS. 1299 Only
Are you trying to find the ideal oil painting to give to your special someone this Valentine's Day? Oil Smudge Paintings provide a remarkable atmosphere in your bedroom or living area. When it comes to long-distance relationships, oil smudge paintings can be a thoughtful gift that satisfies all of your needs. A unique Valentine's Day gift for him/her.
Price: RS. 1099 Only
This is a great Top 5 Gifts For Valentine's Day Him/ Her present. For these Customized Neon Name Light Frames, all you need is a name. Valentine's Day atmosphere-enhancing items are recommended. The sign's dazzling lights might motivate you and make you feel better just by glancing at them. Surprise him by giving this wonderful gift as a sign of your love to your Valentine.
Price: RS. 1499 Only
Valentine's Day is wonderful since it brings together our most treasured individuals. On this day, we tell him or her our deepest feelings. It's crucial to consider how you may further enhance their memory of this memorable occasion. Top 5 Gifts For Valentine's Day Him/ Her, The ideal Valentine's Day present is a customized Hug Day Cushion for you and your significant other. We created this cushion specifically to strengthen your bond with your significant other. With this Hug Day Cushion, you can express your feelings and share your thoughts with your special someone. Express your feelings to your significant other with this Hug Day Cushion right away.
Price: RS. 599 Only
Your most memorable moments will be enhanced by this custom wall-hanging frame. It is called the Personalized Cycle Wooden Name Photo Frame.
Put your beautiful name and cherished photos together for Valentine's Day.
Keep your memory active and current. Every time you see this frame, you will feel happy inside.
Price: RS 1899 Only
The Final Verdict Is….
There are several Top 5 Gifts For Valentine's Day Him/ Her for him as well as for her. We have listed our top Valentine's Day gifts for him. 
You are just one click away from surprising your partner with these lovely gifts for Valentine's. 
Choose the right Top 5 Gifts For Valentine's Day Him/ Her at Love Crafts. You can explore the other gift options as well. https://www.youtube.com/watch?v=axL6Ww6gA9o
---